We haven't fully recovered from a 7.2 magnitude earthquake and as I am posting this thread right now, we're experiencing superb strong winds and heavy rains like at any moment the electricity can be cut and I'm going to post this now before my wifi is gone lol. One of the strongest storms in world history based on maximum windspeed is making a landfall through the Central Philippines, producing deadly storm surges and dumping heavy rainfall.
Haiyan, known in the Philippines as Super Typhoon Yolanda, had estimated maximum sustained winds of 195 mph with gusts above 220 mph, that means it was travelling 24mph faster than Hurricane Katrina when it slammed into the US last 2005. Since 1969, only three storms have had sustained winds close to this magnitude — Hurricane Camille in 1969, Super Typhoon Tip in 1979, and Hurricane Allen in 1980. No storm in the Atlantic has ever been stronger than Haiyan, according to The Weather Channel. Meteorologists believe Haiyan is stronger than the world's last strongest tropical cyclone, hurricane Camille, which was recorded in the US at 190mph in 1969.
Satellite image of Super Typhoon Haiyan, it's sooo huge it's covering the whole country: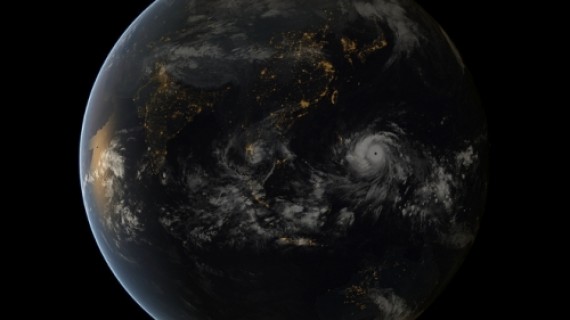 sources:
http://www.huffingto..._n_4235250.html
http://edition.cnn.c...typhoon-haiyan/
http://news.uk.msn.c...lippines-be-hit
sigh... what is happening to our country =__=
Edited by crimson089, 08 November 2013 - 02:42 PM.