The Foundation Stone
The Foundation Stone is the name of the rock at the heart of the Dome of the Rock in Jerusalem. It is also known as the Pierced Stone because it has a small hole on the southeastern corner that enters a cavern beneath the rock, known as the Well of Souls. It is the holiest site in Judaism (Midrash Tanhuma, chapter 10); Jewish tradition views it as the spiritual junction of Heaven and Earth. Jews traditionally face it while praying, in the belief that it was the location of the Holy of Holies in the Temple.
~~~~~~~~~~~~~~~~~~~~~~~~~~~~~~~~~~~~~~~~~~~~~~~~~~~~~~~~~~~~~~~~~~~~~~~~~~~~~~~~~~~~~~~
Very interesting. I've always known about the Dome of the Rock...I'd never read until now about the Foundation Stone and what it is and why it is so influential to both Jews and Muslims.
I believe that this Rock is the key to peace in the middle east. I don't know how...it just seems like the actual Foundation Rock is what all the fighting is really about. I always thought it was oil. I am now rethinking that.
Perhaps the Muslims fear that eventually, if left unfettered, the Jews will destroy the dome and rebuild the Temple of Solomon...and they are probably right.
Read about the Foundation Stone...it is very interesting.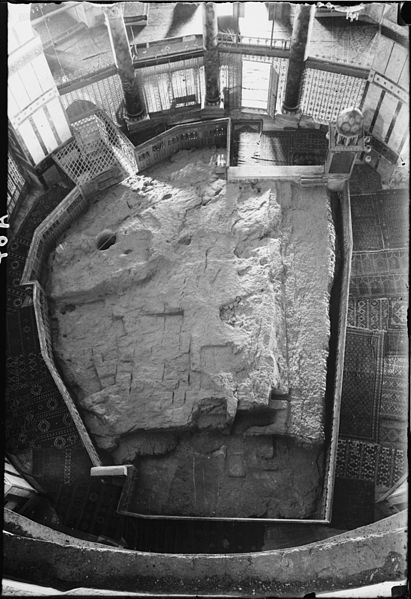 Edited by joc, 15 December 2013 - 03:35 PM.