Hello,
Am new here but i have a
request
and i hope someone
wil
take
the time to look
to
it.
The situation is like this.
For the last couple of three months i recorded hundreds of videos of strange lights and objects.
But on 5 may i recorded something on the ground.
Details:
300 meter away from me.
It was in the middle of farmland around 12 o clock.
It was pretty huge, might be bigger then an airplane
boeing
.
It
has strange marks on the edge of the object, only visible when you make the
screens hot
sharper and brighter.
You can see things moving inside the object when you slow the video on slowest part.
(
i double slow it with 0.125x speed in
windowsmoviemaker
, and then i saw green and strange figures inside
)
I recorded it for more
then
an hour and it vanished on camera.
(
still
after 7 frames the shape is
still
visible.)
Ive
zoomed it in and out from different angles, but i could only record it from the place i stood.
It was pitch dark and in the middle of farmland, nature/swamp land.
(
so i stayed there and waited until it left.
)
This is the object. It is that object on the right of the picture.
The two lights left of it, was something what was moving there.
The object is the upper edge and the windows below it, the middle was pitch black.
This was in the middle of some grasland.



This is an zoomed out screenshot.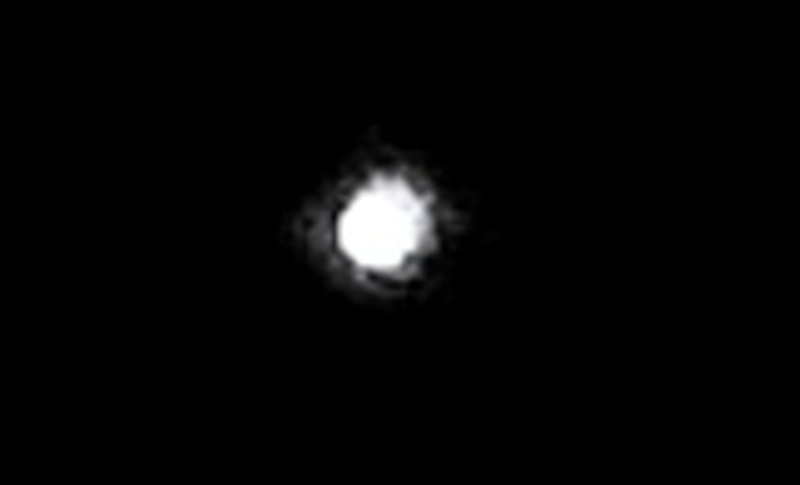 Same picture but then zoomed in.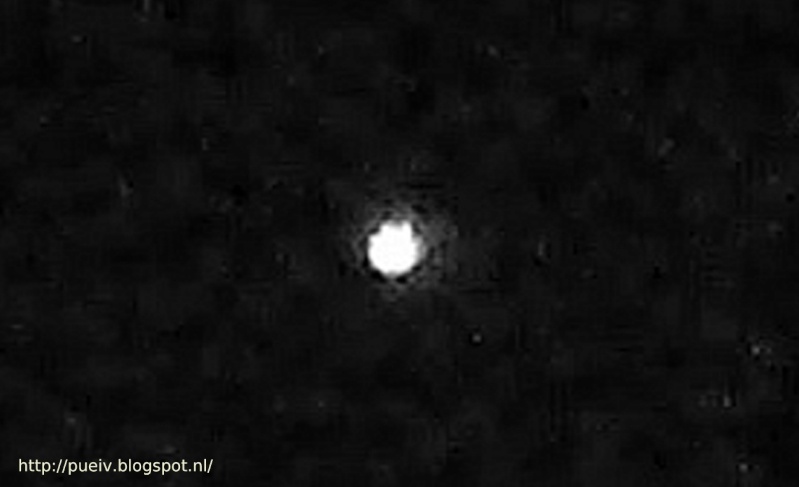 And as you can see the picture is not sharp.
That has nothing to do with the dark or my camera.
This object was probaly 200 a 300 meters far from me.
And i use a sony dcr-sx34 camera with 60x optical zoom.
I could easily watch the hour of a church further away, but i could not look inside this object.
I thought firstmaybe its of an energy field, because the air in front of the windows looked like the air around the engine of an airplane.
So i played around with the footage to see if i could see something, because the hole time it looked empty and sometimes something was moving.
As you can see on the pictures.
Then i cut a small part of the footage and slowed it down in windows moviemaker and then i saw things moving inside the craft.
Then i zoomed out some screenshots and change the colours and made it a bit sharper.
I have some pictures but i wounder what someone else can take out from the footage.
I also notice some marks on the edge of the object.


Anyone ever seen that before?
And to be honest, this footage was not a lucky shot.
Me and my woman did an personal investigation in this matter because we had an sighting on new year.
That triggered our personal search to what was out there, we noticed more sightings after new year and that leaded us to an area.
Where we saw strange things every night almost in the last couple of months.
From star size objects to small small objects, we saw all kinda of weird things.
But this was like a surprise for us.
When i saw this in the camera, i had no idea what it was.
But i knew that thing do not belong their on the grasland.
A million qeustion came trew my mind but i needed proof.
So then i thought, if its a UFO then it has to leave.
Then i kept the camera on that object and waited.
Then he vanished on camera.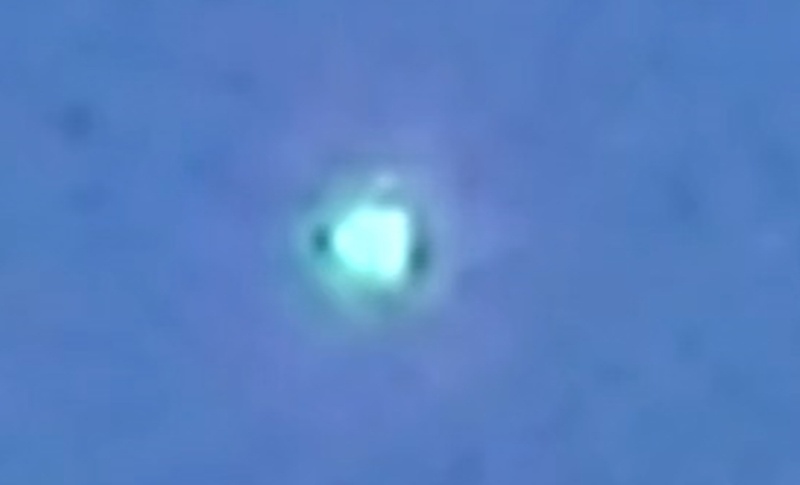 http://i39.servimg.c...0/67/10/710.jpg
http://i39.servimg.c...0/67/10/810.jpg
http://i39.servimg.c...0/67/10/910.jpg
And still in a few frames the shape is visible.
I can also put here what i capture out of the craft, but then that might be alittle bit tomuch for now.
Claiming to have recorded a UFO on the ground is already something, but showing entities might be alittle bit tomuch.
So my reqeust to analyze my footage.
Because maybe this is not an UFO and is this a special aircraft with secret agents dressed up as aliens.
i did not put the hole footage online, only a few scenes from the main footage.
https://www.youtube....h?v=cw3_zMNwAxQ
And i cut 2 min of the main footage and slowed that down in windowsmoviemaker and combine tthose tow videos in one video.
As a reqeust to analyze the footage , it is to capture out what is in the craft.
https://www.youtube....h?v=_8Ihfmtc5LY
So am not posting this to let others believe this, am posting this to see if its possible to analyze this footage on a professional way.
And if not, then atleast i asked for it.
Thank you!