Please anybody, help me understand why this earth doesn't blow up if we live on top of a `hell` of a lot of hot stuff, magma and mantle ? (no pun intended).
Perhaps there is a reason why the earth's surface is actually cold without the sun or the odd volcano vent. or is it actually warm ? Anybody
i just never trust scientists enough :
http://en.wikipedia.org/wiki/Mantle_%28geology%29
My thinking is, if the crust is that thin, why does it not spill more often with volcanoes, why is it never a case that a quake/volcano crack runs the length of a whole country or a volcanoe is not larger than a few hundred meters across. a volcanic explosion is valued at several atomic bombs and we have a lot of magma down there, the crust seems so thin by comparison. Anybody?
Ok, If we are not living on a masive bal of energy `fire and brimstone`, (scuse the pun) the size of the earth are we really on a hollow earth ?
Has there ever been a definitive conclusion or real evidence found on the existence of a hollow earth with loads of scaley aliens in it or otherwise ?
Here is a bunch of webs on the subject I scrambled together. The same old stuff from years ago. any new study on the net ?
The stuff I found, ranges
From money makers :
http://www.onelight.com/hollow/hollowlaunch.html
And good story tellers :
http://www.sjgames.com/in-nomine/articles/seeds/greys.html
http://www.angelfire.com/nm2/aona/branton.html
And the potentially mind bogglingly unrefutable evidence on paper. I did say `on paper`, didn't I ?
http://www.v-j-enterprises.com/holearth.html
http://www.unmuseum.org/hollow.htm
As well as eye witnesses :
http://216.109.125.130/search/cache?p=miss...&icp=1&.intl=us
And legend/prophecy ;
http://www.livinginthelightms.com/hopi.html
But as you can see. Nothing is mentioned recently.
Which brings me to another puzzle in my head right now which kinda relates to the topic.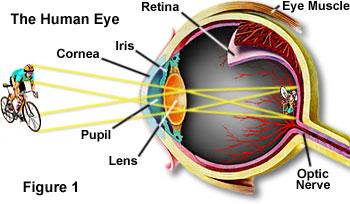 Do we really turn images upside down in our eye or is the world always upside down as we are hanging upside down on the surface, interpreting this world as the right way up via our brain?
which way is up ?
I feel embarrased that maybe i may have to return to school and ask my dubious science teacher who, along with the whole school system, I never really believed enough.