Quote

Some, like this page you guide the reader to, provide utter falsifications...including the photo of Neil Armstrong taken by Buzz Aldrin which appears at the top of the page.

That photo, like all of the conversations printed beneath it, does not exist.

Actually MID, this photo is one of the few things on that site which is at least partly true, although it is cropped to make it look like a close-up, but it is of Armstrong.
From theNASA / GSFC
Apollo 30th Aniversary
Site: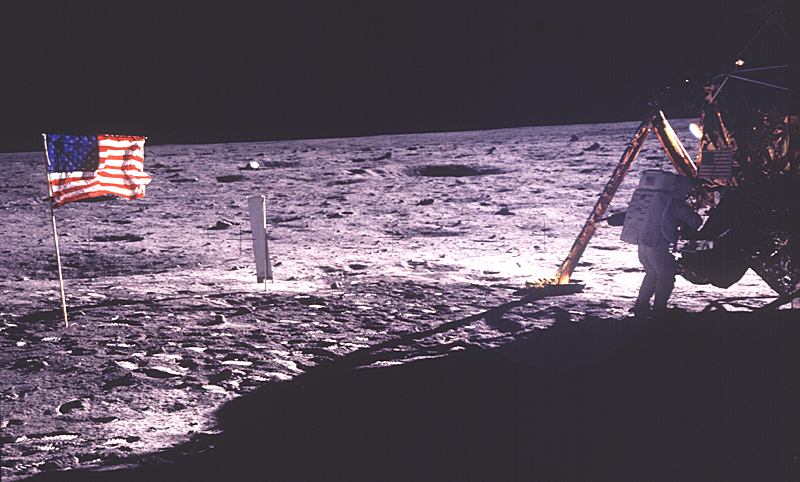 Quote
Armstrong was photographed here at the Modular Equipment Stowage Assembly (MESA) on the lunar module, packing the bulk rock and soil sample he had collected. Aldrin took this picture as part of a series of panoramas of the area around the Tranquility Base landing site. Armstrong is in the shadow of the lunar module, details can only be seen with processing, making the sunlit surface directly behind the LM appear very bright.
(NASA photo ID AS11-40-5886)
I hope I never again have to take the side of Cosmic Conspiracies over MID, it leaves a real bad taste in my mouth.