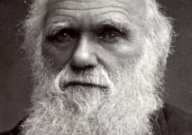 For more than a century, scientists have concluded that a species evolves or adapts by going through an infinite number of small genetic changes over a long period of time.
However, a team of researchers, including a Michigan State University plant biologist, has provided new evidence that an alternate theory is actually at work, one in which the process begins with several large mutations before settling down into a series of smaller ones.The research is published in the Nov. 12 issue of the journal Nature."The question is asked, 'If a population finds itself in some maladaptive state, due perhaps to a change in climate, how will it adapt?'" said Douglas Schemske, MSU Hannah Professor of Plant Biology and a member of the research team. "The evidence that has come to light recently – both in plants and other organisms – is that the initial changes are bigger than we might have expected."To study the question, Schemske and his colleagues used a common plant called the monkeyflower, changing its genetic make up in a rather dramatic way to see if it would attract new pollinators – hummingbirds instead of bees or vice versa.
By moving a small piece of the genome between two different species of the plants – the pink-flowered M. lewisii and the red-flowered M. cardinalis – the researchers created different colored flowers that attracted new pollinators.

View:
Full Article
| Source:
msu.com