A big thankyou to everyone who has taken part in this season's chess tournament so far, round one is finally drawing to a close and I've now set up the groups and scoreboards for round two. I'll send a PM to all those who have qualified, congratulations to those who have made it to round two.
The timeout settings are still the same, 7 days timebank and 1 day timeout. The winner of each group goes through to the final.
The top six scoring players from round one are seeded in seperate groups in round two. The groups are as follows: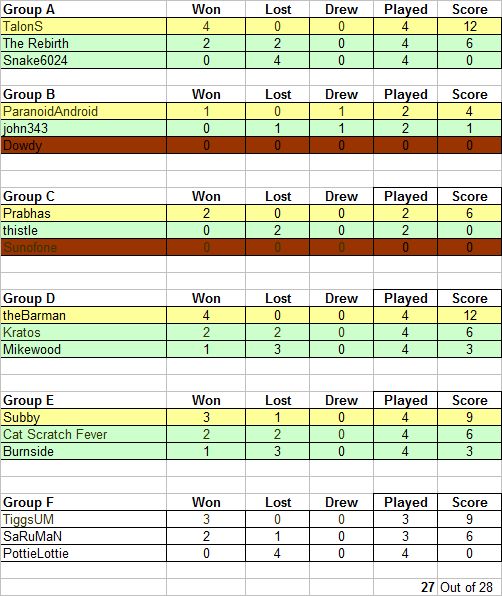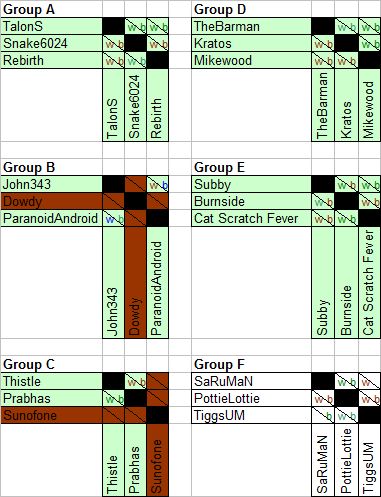 The third position in Group A is waiting on the rematch between Zombiedog and The Rebirth.