Why does NASA deliberately alter the color of the Mars photograhs ? Just because science mistakenly has always referred to Mars as the "Red Planet" is no reason for NASA to be deceptive about the planet's real color . Below are some of the Martian pictures before and after NASA changed their real color . They show the true color of Mars . Something the world has been denied until recently .
"Investigation shows that there are several indications that the NASA is tampering with the colors, and changes them from an Earth-like environment into a red inhospitable environment. But it seems that the young scientists at Jet Propulsion Laboratory (JPL) are not convenient with this.
At the press conference last saturday, the JPL-scientists showed the latest picture of the Martian landscape. It showed a salmon-coloured desert with a blue sky. It seems that they did it on purpose, since previous pictures were all extremely red. Below the pictures of the conference are shown:"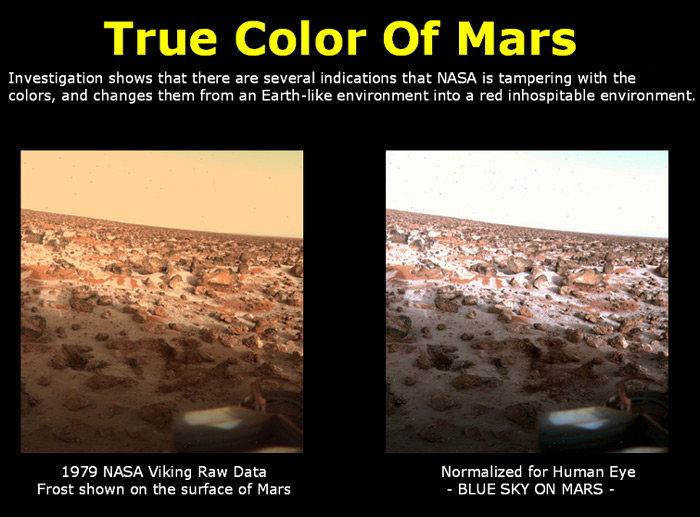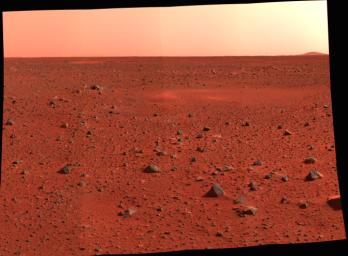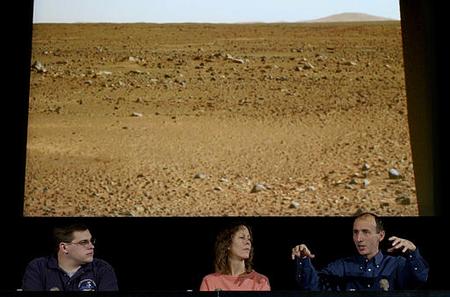 This is the link to the article discussing how NASA changed the color of Mars and shows more before and after photographs.
http://xfacts.com/spirit2004/