Entry posted by markdohle ·
183 views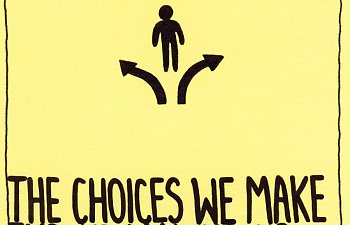 How we respond or react
We can sit, or stand or lay down,
really we don't have to do anything,
time still flies, what to do?
Getting through the day can be rough,
yet each moment precious,
how we respond and interact
with those we meet carries more weight
than we may ever know.
Freedom or free will is a seed
that can only grow by the choices we make,
small ones are practice for the big ones,
when pressure builds,
emotions arise in all their force,
it is then we are called to step back,
pray, and to seek to do the loving thing.
We are to speak in love, not anger,
to refrain from judging a soul,
for those, we think least
is where we find Christ Jesus—BrMD
Christ Our Peace

14 For He Himself is our peace, who has made both one, and has broken down the middle wall of separation, 15 having abolished in His flesh the enmity, that is, the law of commandments contained in ordinances, so as to create in Himself one new man from the two, thus making peace, 16 and that He might reconcile them both to God in one body through the cross, thereby putting to death the enmity. 17 And He came and preached peace to you who were afar off and to those who were near. 18 For through Him we both have access by one Spirit to the Father—Ephesians: 2:14-18