Entry posted by markdohle ·
337 views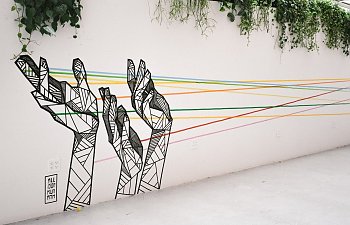 How surreal it all is
Who would have thought Lord, that just a few short months ago that we would soon be a world in crisis, in lock-down, loss of jobs, so much changed, in a blink, or so it seems.
Let us learn, to grow, and to hopefully break off ways of doing things that lead nowhere but just into further chaos.
Many more will die, most will survive, and most perhaps not even get very ill, yet so high the number of those we will lose. When will it end? Perhaps we will adapt to this disease as we do with so many others and simply move on.
Let us learn to trust, a drum I keep beating, for in trust, its roots are in love of what is most trustworthy--Br.MD