Entry posted by pauldaleroberts ·
21 views
Dream Jewelry
By Deanna Jaxine Stinson aka Wish Fire
Halo Paranormal Investigations
www.cryptic916.com/
Sacramento Paranormal Help
www.facebook.com/HaloParanormalInvestigations/
Email: jazmaonline@gmail.com
Sacramento Paranormal Haunted Hotline: 916 203 7503
In dreams and fantasy we are able to access energy more abundantly than ever before. This is because there are more possibilities in your mind than we can sense in front of us in the physical world. Our surroundings are a mirror image access point of everything that has lead us up to these instances in time.

In order to merge our subconscious energy with our consciousness,  we can start to channel feelings, thoughts and abilities we did not recognize that we had before to understand truth. In a distant space there lies a dimension that urges us to choose our paths for our own good and benefit, in order to ensure the life and safety of the planet and perhaps universe as well.

Our own mortality has made us prone to distract ourselves with things which are irresistible to our curiosities. This is so we do not feel fear, pain or confusion wondering about the future and if it will be given to you, because the belief that we are protected by beings who do understand what they are doing overrides everything else- providing a balancing state of excellence & majesty.

We want to have stability in order to function as people, so we strive to maintain it with religions and spiritualities. In fact, as sure as we create the world around us, we have to be surrendering ourselves to the magic of the afterlife, because we know every thought- every reason, every breathe was never wasted, but was in fact meant for a higher purpose like a fire burning the ground to recycle life on Earth.

So, our subconscious creates ways to speak with us. This is how the spirit world accesses your brain, in order to transform & purify. By desire we crave love and luck to come to us in forms of matter- such as partnerships, relationships, careers and money. This ensures the agreement between the ethereal world and the true one and makes us feel certain. Typically this is done by presentation of special jewelry and other precious stones and metals as a symbolic representation of the merging of two worlds into one successfully.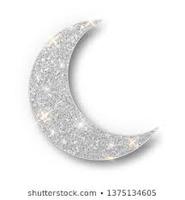 Dream Jewelry

As a way to convey a blessing on ourselves, we may dream of beautiful jewels and jewelry to signify the connection and unity of life and death. For example, the sun is typically represented by gold and the moon by silver. Jewels are all colors of light and there is everything in between, causing unique selections of detail.

Every little thing matters in your dreams, from the color to size to feeling it gave you. Is the jewelry expensive, polished or representative of a certain element? For example, pearls speak from the water element and symbolize femininity, grace and emotion. 

Did you mine them from the ground yourself or where they given to you? Such circumstances will explain what perspective you are facing from, in order to center yourself and bring spiritual and divine enlightenment, healing and joy to your eternal soul.

Dream Jewelry

Nowadays, jewelry symbology is more literal and designed more exquisitely than ever. The tools used for refining precious metals and stones have evolved from ancient times. In the past, black would represent the darkness, the night and the shadow, but due to the intelligence of artisans- today the meaning is much more specific.

People dream up logos and imagine creative ways to display their passions and there is a lot of originality in each piece of treasure than possibly before. This gives our hands more power to create unlimited specifications and measurements of gravity that used to be only fantasy.
 
Why our hands are evolving into such talent could also be explained by minerals which are being formed on Earth that were not completely finished before, such as opals- which take millions of years to form over specific places on Earth. As the Earth changes and moves, it will also be creating new metals and stones for the future which will ensure our survival of the universe and all it's galaxies.

Dream Jewelry

Be sure that we are blessed to know what will be coming before we could be in danger. Because we are very rare soul beings which experience eternity in a much different way than one could possibly understand until everything is all played out, but I know that jewelry has a very important purpose for the future.

Even in the bible and revelations, the celestial and holy bodies are described with jewelry interpretations- because they represent everything heavenly and of hell than you ever thought of. They also signify hope, especially diamonds as they create rainbow prisms in the light.

Literally, the Earth is shifting, creating crowns, metals, trophies, rings, scepters and weapons on our behalf as we go about each day and we are unaware that she is inspired by our actions as we scramble to figure out things from the past- that happened so long ago and fall into wells of meaning which serve no purpose anymore. We have to move forward with our thinking and accept change, forgoing attachment to unrealized purposes and sins.

Don't fall into the abyss because you can't see anything shining down there and you will have to be rescued. They will come though- angels with their chains, ready to save you because that is the nature of love, light & the ever after.

This is my dream I had tonight.

Ok Peace-

Blessings

Wish Fire

Xx