A History & Mythology of Athletic Jewelry
Entry posted by pauldaleroberts ·
32 views
A History & Mythology of Athletic Jewelry
By Deanna Jaxine Stinson aka Wish Fire
Halo Paranormal Investigations
www.cryptic916.com/
Sacramento Paranormal Help
www.facebook.com/HaloParanormalInvestigations/
Email: jazmaonline@gmail.com
Sacramento Paranormal Haunted Hotline: 916 203 7503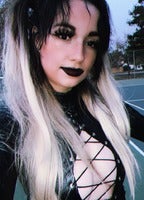 Athletic jewelry and style is very common in our society today. Lots of people that are not even athletic will dress in the fashion- from yoga pants to track suits and other forms of sporty wear. It is usually because it is so simple, comfortable and breathable. 

The same case goes for those who enjoy sports. While playing sports, you are putting your physical body to the test of endurance, stamina and dedication. So wearing a lot of jewelry, like long earrings, necklaces or heavy stuff- would not be a good idea. Also, one should be weightless in order to focus. 

So, that leaves a limited selection of options for anyone wanting to express individuality in team events. However, sometimes it is acceptable, necessary and occasionally, special exceptions are made when it comes to matters that are truly important to humanity as a whole.

Below, is a brief list, which I compiled on popular athletic jewelry trends today, their origins and their purpose:




Headbands

Headbands were first thought to be worn by the ancient Greeks, dating approximately through the 475 B.C- 330 B.C. Eras. They originally were designed as hair wreaths- or ornaments to be worn in the area surrounding. Since then, they have been adapted into several different cultures and styles. The purpose for wear has extended to include many multi- dimensional layers.

Headbands are made of many different materials, some are made for keeping the hair from the face and some are simply made for spiritual style. People who play sports can generally be seen wearing sweatbands, athletic bands and hair bands as well- to keep the hair from the face, which also wards bad luck. 

Numbers

On teams, people are usually kept track off by wearing jerseys which display certain numbers. For good luck, the fans of the certain players can wear jewelry, pendants and fashion which display that number, in hopes of raising the spirit of that person and their purpose.

The numbers should be displayed so that everyone can read them clearly, in order for their to be no confusion. You can be creative with the many ways in which we show support and style towards each other, to inspire and uplift.

Religious Jewelry

In several athletic team practice or performance, many kinds of jewelry are not allowed. This is because it poses a potential danger and risk in case of an accident. It could easily cause an injury, as sports are generally contact heavy. However, special exceptions are made for very religious or sick people. 

If you have a close religious bond or medical requirement of life & death, that is indicated in your jewelry- you may be able to tape it to your chest, on the inside of your shirt if it is simple. Certain people consider athletic events as spiritual tests of faith and endurance, both in the spiritual and physical realms and are weary of bad luck or negative energy.

Stop Watch


A watch is used to keep track of the time. It is usually in the form of a bracelet, with a diamond face and hands on the clock dial. Some watches have timers on them. This is because several athletes like to record how long it takes to do a certain activity and then work up to breaking that goal and moving on to the next one instead.

 
Many stop watches are known to be on necklaces and sometimes worn by the coach, or teacher of a certain sport or team. They are very important in helping to understand the strength and quickness of the human body and can indicate areas of our agility, which need to be worked on to improve, in order to reach our best limits.


Tennis bracelets

Tennis bracelets are the term used for elegant diamond bracelets, which typically fit in a single strand around the arm. Originally, they were popular with athletes, who showcased their hands during tennis matches. The name was born after tennis player Chris Evert had an unlucky incident and lost her jewelry during the match in 1987- at which point, the entire game was stopped to search for the diamond bracelet and it began to become widely known as a tennis bracelet afterwards.

A History & Mythology of Athletic Jewelry

Knowing the plain purpose of desire which drives the human body and soul, I'm certain that the first athletic events most likely featured the jewelry and gemstones as a spiritual omen and protection, because in ancient times it was a lot more dangerous to risk injury to oneself, as the lifespan and medical aid was not as well evolved as today.

In fact, most sporting events took place and coincided with religious holidays, lunar events and spiritual awakenings spread through the population of mankind as a whole. It was as if the God's themselves were being channeled through the players and the winners were as signs and expressions of the cosmic energy at the time, reflected into each of us.

Whatever the purpose, we can be certain of jewelry as a reminder of our survival nature. The instinct within us, which is primal and drives us to succeed or be destroyed, replaced and reinvented, until the idea is accepted and processed, rejected and restarted again in a pattern which donates complete understanding in everything we do.

Much love & luck-

xxWF