Entry posted by pauldaleroberts ·
91 views
The Placerville UFO Hunt
Paul Dale Roberts, Ufologist
Halo Paranormal Investigations
*Snip*

HPI Ufologists -Not Shown Valerie Chenoweth & Greg

FOX 40 NEWS TV COVERAGE OF THIS HUNT:
VIDEOS FROM THE INVESTIGATION:

A few years back, Deanna Jaxine Stinson, Psychic Medium felt there was something in the sky over Copperopolis.  As I looked at the sky, I could not see anything with my eyes, nor could she, but she was sure there was something  in the sky.  Deanna picks up her smart phone camera and snaps a picture and she captures a portal in the sky, here is that photo: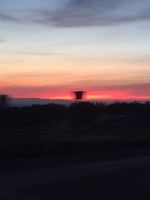 On June 5, 2021 Saturday, Halo Paranormal Investigations is having a big UFO hunt in Gold Country.  Why Gold Country?  Bill Birnes, Phd and Ufologist extraordinaire claims the reason why UFOs are sighted so much in Gold Country is the fact that UFOs are attracted to the gold. In fact Bill Birnes (see:  en.wikipedia.org/wiki/William_J._Birnes ) calls this area from Mariposa county to Mount Shasta as the UFO Gold Country Triangle.  Why would extraterrestrials be interested in gold?   Answer: Gold can be used for computer components and they are a great conductor for electricity.  Here is an article I wrote in regard to a UFO hunt we did a few years back:
www.ufocasebook.com/2014/strange-happenings-colfax-california.html#:~:text=UFOlogists%20suggest%20that%20UFOs%20are%20attracted%20to%204,other%20mineral%20deposits%20and%20an%20abundance%20of%20water.
Special Note:  Deanna when she was a child was abducted by a UFO in Penryn, CA which is also in Gold Country.  After her abduction is when she realized she has psychic abilities.  Her abduction story can be seen here: paranormalhorror.com/2016/01/14/great-mysterious-eye-deanna-jaxine-stinson/ 

Anunnaki Came to Earth to Mine Gold:
According to the Sumerian clay tablets, an extraterrestrial race known as the Anunnaki came to Earth and set out to mine gold.  When the Anunnaki workers complained about mining the gold, the leaders of the Anunnaki infused their DNA into the primates already living on Earth and created a slave race to mine the gold, that slave race is what we are now, homo sapiens.  

And here is more on why UFOs are attracted to gold:
abcnews.go.com/ABC_Univision/Entertainment/aliens-love-gold-humans/story?id=19556948

Below is a news release that I sent out:  

THE PLACERVILLE UFO HUNT - NEWS RELEASE
Date to be there: June 5, 2021, Saturday. Time to be there: 7pm (1900 hours). Location: XXXXXXXX Placerville, CA. Bill Birnes - Ufologist extraordinaire referred Placerville and neighboring counties in Gold Country as the UFO Gold Country Triangle. UFOs are known to be interested in gold and perhaps the sightings at the UFO Gold Country Triangle might be the reason why. On June 5th, we will be observing the night skies all night long. Our guest at this event will be the Assistant State Director for Northern California MUFON Dev Rugne. We will have laser lights on hand, to try and receive an intelligent signal from a UFO if a UFO is sighted. HPI (Halo Paranormal Investigations) recently captured a portal in the sky picture over Copperopolis. UFOs have been sighted in Gold Country and now we will see if we can capture anything on June 5th. This is an all night event. For more information, you can call Paul Dale Roberts at 916 203 7503 or email Paul at: jazmaonline@gmail.com / Also, Fox 40 News will be checking out this event! This is an event to remember! History in the making! If you can bring flashlights/lasers for attempting to get an intelligent signal back from a UFO.  Special Note:  Fox 40 was reassigned to an event in San Jose and will not be attending this event, but they do want a follow up on the event to see if we capture anything.  My contacts at Fox 40 are: Barnett Parker and Claudia Cowan.

On May 6, 2021, a person who wishes to remain anonymous sent me a picture of a UFO that was sighted in Placerville.  The UFO is hovering along the tree line, here is that photo:




HPI UFOLOGISTS ROLL CALL:
Deanna Jaxine Stinson - Psychic Medium - HPI Co-Owner; Paul Dale Roberts - HPI Co-Owner; Audra Straling and Stephen (we are observing the night skies from Audra & Stephen's front lawn in Placerville); Tammy Straling; Xandean Smith; Mike Ouilhon; Valerie Chenoweth & Greg; Rick Eddy; Heather Colburn; Sammy Wong - laser specialist;  Dev Rugne - Assistant State Director for Northern California MUFON and Liz; Story - our Aushire (1/2 Australian Terrier - 1/2 Yorkshire Terrier); Hannah (our Pekingese); Sam Tourville. 

WHAT WE OBSERVED:
On this night we observed fast moving satellites and slow moving satellites.  We also witnessed shooting stars.  The one significant sighting that we had was seen by 3 investigators, they were Sam Tourville; Audra Straling and Heather Colburn.  What they saw was a bright ball of light that streaked through the night sky.  It did not burn out like a meteor and the distance was incredibly long.  If I were to look up in the sky and extend my hands as far as I can go on each side, that is the distance you would have in the sky.  This strange ball of light covered the long distance within a half of a second.  No plane can go that fast.  It moved so quickly and disappeared behind the trees.  Other odd sightings were seeing what appeared to be satellites, but they would power up, get brighter and then fade out.  I personally saw a strange streak that was very bright and fade out completely.  The strange sighting seen by the 3 above mentioned investigators was not captured on camera, it moved too fast.