Anxiety and Depression- A Spiritual Rx (Br. Mark)
Entry posted by markdohle ·
78 views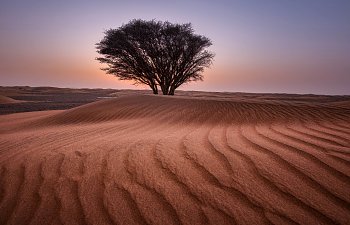 Anxiety and Depression- A Spiritual Rx
(Br. Mark)
-----Below are some notes for the retreat giving this weekend. It was a good group and they were easy to interact with. I was nervous before giving this retreat, it was the first time for me dealing with this subject, so I hope that I did not say anything that caused anyone discomfort that attended. I make some notes, but do not usually read them, so there are times when I may say something that is actually way off base. One participant this weekend brought one such incident to my attention, and I am very thankful for his intervention......
++++++t
Notes for retreat;
Description: Jesus says, "Come to me, all you who are weary and burdened, and I will give you rest." Some things we just cannot do ourselves that is why we have to trust in Jesus and allow Him to show us the way! Come join us as we take a deep breath, get quiet, let go of everything, and together put our trust in Him — so we can find that peace that comes from Him alone. We will learn to make our prayers became less about our situation and more about trusting Jesus
++++++++++
When in pain, of any kind, we become hyper self-aware and the world and those in it, recede. There is a lot of pain in the world; physical, mental, emotional, and spiritual. Many believe that mental suffering which could also be classified as spiritual, is worse than physical. Interior suffering can't normally be escaped from. If we try to escape or to medicate ourselves, it will more often than not make matters worse, or at the least more complicated. Besides, many of the strategies that are used, be it therapy, or medicine will often have results that are less than hoped for.
It is important during times of deep suffering that we do not seek some sort of quick fix. The frantic attempts to 'get better, can lead to even more suffering. Our escapes can cause deeper misery. For instance, addiction does not help in any way in the long run, and often not even in the short run.
Depression and anxiety are interior issues, spiritual ones and they can only be truly addressed by 'spiritual' means. Part of that is to become more mindful of one's faith, of the reality of God, and the often hard work to face one's pain with a deep trust in God's presence and love in our ivies. For many, this can be very difficult since it takes a lot of courage to actually face the situation one is in and to look beyond the inner landscape of suffering.
When Jesus made this statement:
"Come to me, all you who are
weary and burdened, and I will give you rest"
He meant what he said. The only way to experience His rest is to enter into the desert and be ready to allow Jesus to show how true to His word He actually is. We can easily make 'God' into some sort of abstract concept with no real substance. On the Christian path, it is the Incarnation (God tabernacles with us) that gives a gut-experiencing taste of God's intimacy with us. God's so-called absence, is really a very deep presence. God is one with us, we just have to wake up to that reality.
Anxiety and depression, each has their own challenges. These hurdles are unique to each person, though there are always basic struggles that are universal. When this is kept in mind, we can be saved from feeling totally isolated from others. Anxiety and depression are very common, which does not in any way lessen their impact on not only those who suffer in this manner, but also on loved ones, friends, and work as well.
What do I mean by embracing the situation? It is not giving up or becoming passive, but in living out one's faith at its deepest level. It will also deepen our spirituality, as well as make it simpler and more childlike. To become childlike in one's faith is not as easy as it may sound. What comes naturally to small children at their best, takes a great deal of healing and purification for adults.
The concept of being powerless is often misunderstood, which is understandable. Power means to control, to be in charge, to be on top of things. So the lack of power is looked upon as being powerless. However, there is another way for the concept to actually be empowering. We are called to be more conscious of the need for grace in our lives. Not only from God which comes from developing a deep, loving, trusting relationship, but also with our need of others, and the humility to seek out help.
Jesus commands us to love ourselves, to love others, and of course above all to Love God. When we understand our dignity, our worth, our gifts, etc., it is then that we can allow our fragile egos to be challenged and to grow. It not always about 'understanding', but simply living through the day,, and to be mindful of our faith and what it offers us. It is by choice that we allow healing to happen, not by seeking total control over what we are struggling with. We need to loosen up, to let go, and the patience to be willing to work through the process that we are called to live out, and yes endure..-Br.MD