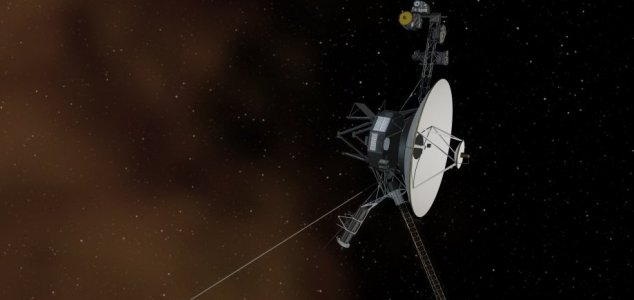 The two Voyager probes are a long way from home.

Image Credit: NASA/JPL-Caltech
The long-lived interplanetary spacecraft is set to become the second probe ever to reach interstellar space.
Launched in 1977, both Voyager 1 and Voyager 2 have traveled further from the Earth than any other man-made object in history and remain fully operational despite 40 years of traveling through space.
Their original mission to visit the four gas giants was made possible by a rare planetary configuration that happens only once every 175 years - an opportunity that NASA couldn't afford to miss.
Six years ago, Voyager 1 became the first of the two spacecraft to leave the confines of the solar system and now it looks as though Voyager 2 may be about to do the same.
"Since late August, the Cosmic Ray Subsystem instrument on Voyager 2 has measured about a five percent increase in the rate of cosmic rays hitting the spacecraft," NASA wrote.
"The probe's Low-Energy Charged Particle instrument has detected a similar increase in higher-energy cosmic rays."
Voyager 1 also detected a similar increase in cosmic rays around three months before crossing the heliopause - the theoretical boundary at which the solar wind is stopped by the interstellar medium.
Exactly when Voyager 2 will cross in to interstellar space however remains uncertain.
"We're going to learn a lot in the coming months, but we still don't know when we'll reach the heliopause," said Voyager Project Scientist Ed Stone.
"We're not there yet - that's one thing I can say with confidence."
Source: Science Alert | Comments (5)
Tags: Voyager 2