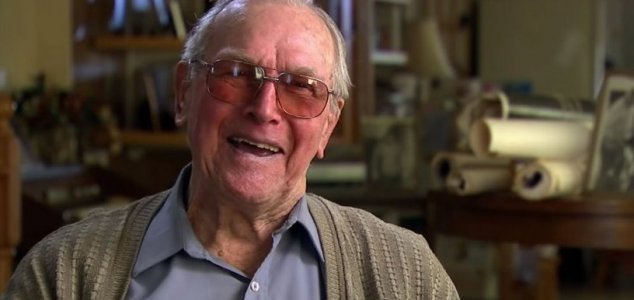 Blankenship was a regular on 'The Curse of Oak Island'.

Image Credit: YouTube / HISTORY
The 95-year-old had been a major part of efforts to solve the mystery of Oak Island for over 50 years.
Blankenship's life-long fascination with the island and its enigmatic 'money pit' began all the way back in 1965 when he read an article about it in an issue of Reader's Digest.
By 1970, he had relocated from the US to Nova Scotia, Canada to hunt for the treasure full time.
"I mean, how often do you get to meet a treasure hunter?" said Oak Island historian Charles Barkhouse. "He's poured his blood, sweat and tears into that island trying to solve this mystery."
In more recent years, Blankenship gained new fame through the TV show
The Curse of Oak Island
which followed brothers Rick and Marty Lagina as they tried to solve the island's mysteries.
He passed away on Sunday at the age of 95.
"It is with heavy hearts that we share the news of the passing of Daniel Blankenship," a post on the
Friends of Oak Island
Facebook page reads. "A true Oak Island legend, Dan was a respected and admired man. His perseverance, ingenuity and passion inspired all. Safe Journey, Dan."
"We will all miss you, and your legacy will be a part of us, always."
Source: Montreal Gazette | Comments (5)
Tags: Oak Island, Dan Blankenship