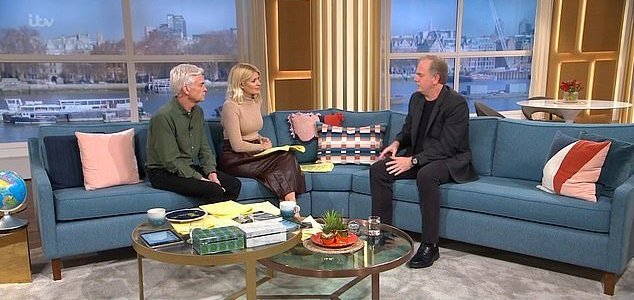 Sargent was totally unwavering in his beliefs.

Image Credit: YouTube / This Morning
Prolific flat Earth enthusiast Mark Sargent spoke out during a recent segment on the UK's 'This Morning'.
Speaking to hosts Phillip Schofield and Holly Willoughby, Sargent, who gained popularity after being prominently featured in the Netflix documentary 'Behind the Curve', remained adamant throughout the interview that the Earth is little more than a flat disc surrounded by a huge wall of ice.
"We can't prove that it's a globe," he said. "Everybody that's in the flat Earth community starts out looking at the globe saying 'can you prove it, can you prove the globe ?"
When Schofield pointed out that he had seen the curvature of the Earth during a flight on Concorde, Sargent replied by claiming that he'd seen high-altitude balloon footage showing the total opposite.
Keen to provide further evidence, the hosts then switched to a live feed from the International Space Station which clearly showed the curvature of the Earth far below.
Sargent hit back by suggesting that not only was the footage fake, but that the US military had been producing computer-generated imagery of the planet from space as far back as the 1950s.
He also claimed that most people working in the aviation and space industries know nothing about it.
"Pilots, scientists, astrophysicists like Brian Cox, none of them have anything to do with it," he said. "Generals know the battle plans but most of the officers don't."
You can check out the interview for yourself below.
Source: YouTube | Comments (15)
Tags: Flat Earth