Search:
Search results for:
javan rhino
Browsing news and articles:
Natural World
VIDEO
9-12-2015 | 2
Conservationists have spotted three incredibly rare Javan rhino calves at a national park in Indonesia.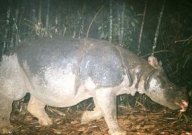 Natural World
1-6-2013 | 18
The last Javan rhinoceros living in Vietnam has died meaning that the subspecies is now extinct.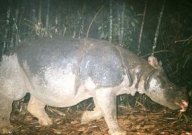 Natural World
10-26-2011 | 28
The last wild Javan rhino left in Vietnam is believed to have been killed by poachers.