Search:
Search results for:
sand dunes
Browsing news and articles: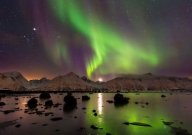 Science & Technology
1-29-2020 | 1
A group of amateur stargazers has identified an entirely new form of aurora that looks a bit like sand dunes.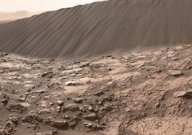 Space & Astronomy
VIDEO
1-16-2016 | 4
NASA's Curiosity rover has photographed a huge wall of sand on the edge of the Martian desert.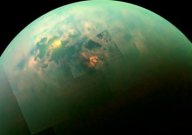 Space & Astronomy
12-10-2014 | 7
Scientists have determined how huge sand dunes up to 300ft high managed to form on the Saturnian moon.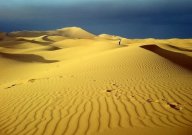 Science & Technology
VIDEO
11-3-2012 | 15
Three scientists believe they've determined why some sand dunes produce a strange humming sound.
Space & Astronomy
11-20-2011 | 2
NASA has captured images showing sand dunes on Mars shifting over the course of several years.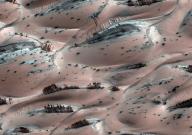 Space & Astronomy
1-14-2010 | 80
These tree-like shapes aren't actually trees at all but sand dunes coated in a thin layer of frozen carbon dioxide.