Search:
Search results for:
submarine
Browsing news and articles: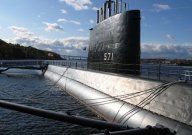 Science & Technology
7-6-2010 | 19
The Pentagon is planning to develop a flying submarine than can travel at high speed in and out of the water.
Natural World
4-2-2010 | 40
This peculiar looking creature was found after it latched on to a submarine and was dragged up to the surface.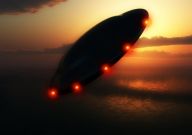 The UFO Phenomenon
7-24-2009 | 16
The Russian navy has reportedly declassified records of UFO encounters at sea, one report details a nuclear submarine th...