The Unexplained Mysteries Book of Weird News
Introducing our first official book - available as both a paperback and eBook on Amazon!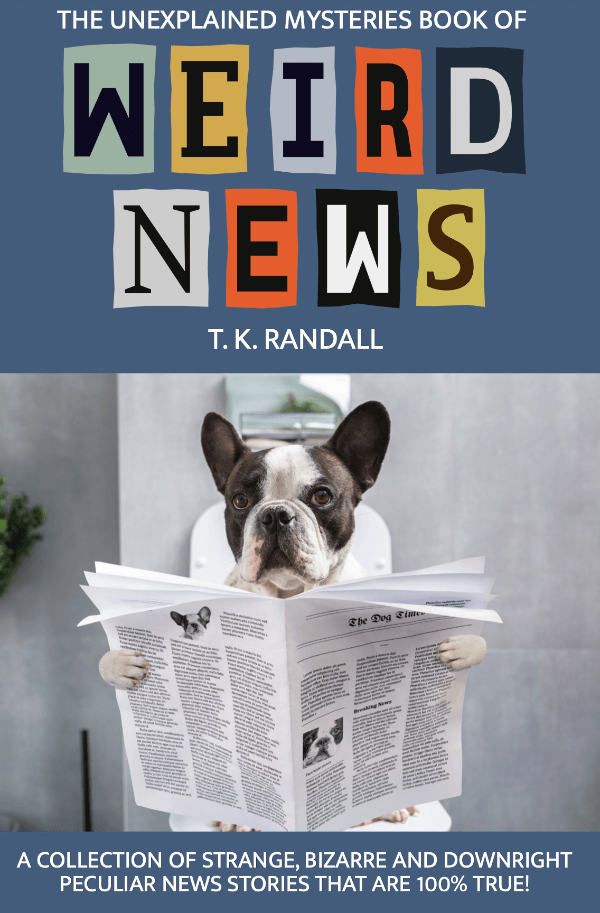 For the last 21 years, Unexplained-Mysteries.com has covered some of the strangest and most bizarre stories ever to grace the pages of a newspaper - and now, we've turned them into a book !
From the lawyer whose pants caught fire during an arson trial to the military memorabilia collector who walked into hospital with a World War II artillery shell stuck in his rectum, you'll be sure to get a kick out of this mind-boggling compilation of weird and peculiar news stories.
The stories in this book include:
"Missing man joins search party... for himself"

"Cops stop man who was 'teaching his dog to drive'"

"Ghost turns out to be naked man stuck in chimney"

"Goat is elected mayor of a town in Vermont"

"Man fined by police for breaking wind 'provocatively'"

"Man kidnaps himself to get out of going to work"
And many, many more
.
The Unexplained Mysteries Book of Weird News
makes for a thrilling and hilarious read for all fans of bizarre and offbeat news, as well as the ideal gift for the person who already has everything.
And yes, that is a dog sitting on a toilet reading a newspaper...
( As an Amazon Associate we earn commission from qualifying purchases made through the above links. )