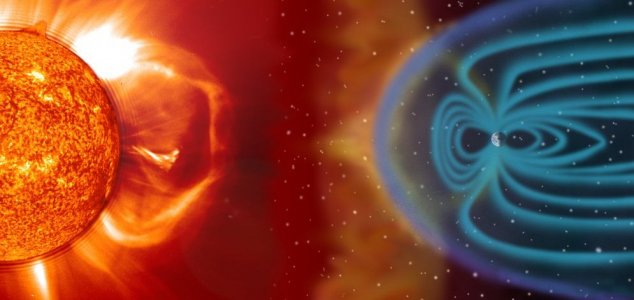 The Sun's magnetic poles are known to reverse every 11 years.

Image Credit: NASA/Steele Hill
The Sun's poles will soon be swapping places as the magnetic field turns completely upside-down.
The change might sound dramatic, but the Sun's magnetic field actually reverses its polarity every 11 years. The event takes place at the peak of the solar cycle at a time when sun spot activity is particularly intense, leading to large solar flares and coronal mass ejections.
Astronomers have been expecting the reversal for some time but it still not clear exactly when it will take place. Back in August it was estimated to be within "3 to 4 months" meaning that it should happen before the year is out.
While the idea of a magnetic pole reversal sounds like it has the potential to be problematic for us here on Earth, the truth is that it is a regular event that will likely pass by, as it has always done, without incident.
Source: TIME | Comments (7)
Tags: Sun, Magnetic Poles