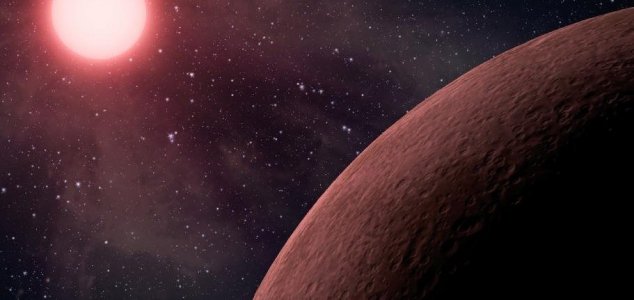 Water clouds could be commonplace on distant worlds.

Image Credit: NASA/JPL-Caltech
Astronomers have found evidence of water clouds outside of our own solar system for the first time.
Located at a distance of just 7.3 light years from the Earth, the clouds are situated in the atmosphere of a brown dwarf and were first identified by astronomer Kevin Luhman using NASA's Wide-field Infrared Survey Explorer (WISE) telescope.
A brown dwarf is a type of failed star that has too little mass to sustain nuclear reactions. This particular one is about the size of Jupiter, the largest planet in our solar system.
While the discovery is still being regarded as "tentative" at the moment, astronomers are quietly confident that this relatively nearby extrasolar body is indeed home to water ice clouds.
"I've been obsessed with this object since its discovery," said astronomer Jacqueline Faherty. "At the telescope, I've never been so nervous. I've never wanted clear conditions so badly."
While the temperatures and atmosphere on the brown dwarf are extremely unlikely to be suitable for life, the discovery still represents a significant step forward in the hunt for habitable worlds.
Source: CBS Local | Comments (7)
Tags: Water Clouds, Brown Dwarf