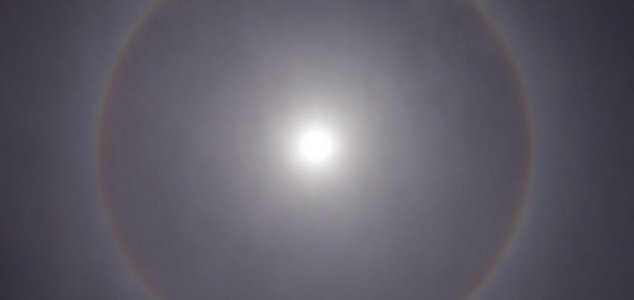 The unusual spectacle drew a lot of attention.

Image Credit: CC BY 3.0 Unukorno
An impressive optical phenomenon created something of a social media frenzy in Mexico City this week.
When the rainbow-like circle appeared around the sun above the capital on Thursday awestruck holidaymakers where left grasping for their cameras and cellphones in an effort to photograph the spectacle and upload it on to their social media accounts.
Despite the excitement surrounding the phenomenon however there were also those who regarded its appearance with some degree of trepidation, believing it instead to be a sign that something terrible was about to happen.
The National Weather Service later reported that it had been bombarded with calls from people who were concerned that the halo might be an indication of an impending apocalypse.
"I have received some 30 phone calls from people who are scared and think that it's a bad omen, others think it means it will rain more than expected," said coordinator Juan Manuel Caballero.
"I've had to repeat several times: 'No, it doesn't hurt if you don't look at it directly'."
Fortunately, far from being a sign that the world is about to end, sun halos are actually quite a common occurrence caused by little more than light bending through ice crystals in the air.
"It's very common. The thing is that people never look up," said Caballero.
Source: CTV News | Comments (16)
Tags: Sun Halo, Mexico City