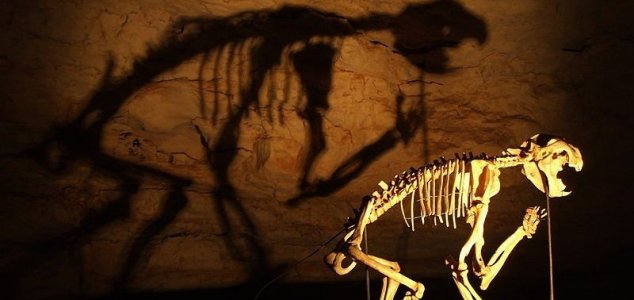 Was human hunting responsible for wiping out Australia's megafauna ?

Image Credit: PD - Karora
A new study has cast doubt on the idea that climate change wiped out most of Australia's huge beasts.
When the ancestors of today's Aboriginal Australians first arrived on the continent they would have encountered a landscape dominated by a menagerie of prehistoric giants including wombats the size of rhinos, 7ft-tall kangaroos and even giant lizards which could grow up to 20ft in length.
Sadly though, these remarkable creatures - which were known as megafauna - disappeared around 45,000 years ago and scientists have long been attempting to figure out why.
The most widely accepted theory suggests that these huge animals were wiped out by a major shift in the climate, but now a new study lead by Monash University in Victoria and the University of Colorado Boulder has found that human hunting was more likely to have been responsible.
The researchers discovered evidence of the fungus
Sporormiella
- something that was known to have grown in the waste of plant-eating mammals - in sediment cores from the Indian Ocean.
"The abundance of these spores is good evidence for a lot of large mammals on the southwestern Australian landscape up until about 45,000 years ago," said Professor Gifford Miller.
The idea therefore that these animals had gradually died out after the landscape in southwestern Australia changed from woodland to arid desert 70,000 years ago seemed to be incorrect.
"Having eliminated climate as the primary cause of extinction, we turn to consideration of human causation, of which hunting is most favoured as extinction driver," the researchers wrote.
Source: Tech Times | Comments (5)
Similar stories based on this topic:
Tags: Australia, Megafauna