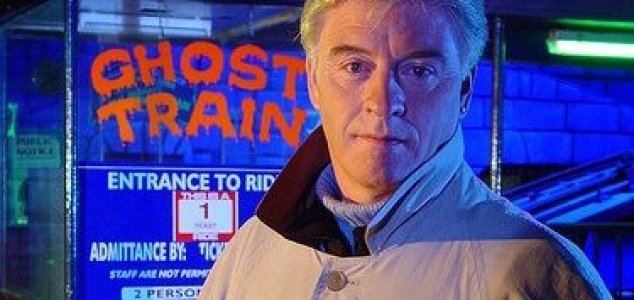 Acorah was a well known figure on British ghost hunting shows.

Image Credit: CC BY-SA 3.0 Ian French
Acorah was well known for his many appearances on 'Most Haunted' and other ghost hunting shows in the UK.
Born in Bootle, England in 1950, Acorah was originally a footballer who played for Liverpool F.C. however he was released from the club before he had the opportunity to play a team game.
He soon discovered however that his true calling was as a spiritual medium.
He first appeared on TV in 1996 on
Livetime
before moving to
Psychic Livetime
. He was later featured on the show
Predictions
which was eventually re-branded
Predictions with Derek Acorah
.
His biggest breakthrough however came after he joined
Most Haunted
- a very popular ghost hunting show presented by Yvette Fielding which is still running today after 282 episodes.
Acorah himself remained onboard as the show's resident medium for six seasons and became well known for having conversations with his spirit guide Sam and becoming 'possessed' by spirits.
His time on the show wasn't without its controversies however, with Acorah being caught out a couple of times by resident parapsychologist Dr Ciaran O'Keeffe who surreptitiously fed him fake names including, most notoriously, 'Kreed Kafer' - an anagram of 'Derek Faker'.
Acorah left the show to pursue other avenues in 2005.
He would later appear in numerous other shows including
Derek Acorah's Ghost Towns
and the controversial
Michael Jackson: The Search for His Spirit
.
He even made a cameo appearance in an episode of
Doctor Who
.
Acorah passed away following a short illness on January 3rd, 2020.
Source: The Guardian | Comments (5)
Tags: Derek Acorah