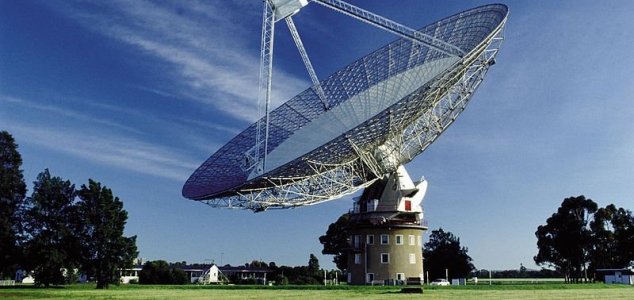 After two decades of data processing, SETI@Home is closing its doors.

Image Credit: CC BY 3.0 CSIRO
SETI's long-running initiative to use idle home computers to process data in the hunt for aliens has been halted.
Launched all the way back on May 17th, 1999, SETI@Home worked by asking participants to run a special piece of software on their computer so that when the machine was otherwise idle, the spare processing power could be used to process astronomical data pertaining to the search for alien life.
It utilised the Berkeley Open Infrastructure for Network Computing (BOINC) system and was hosted by the Space Sciences Laboratory at the University of California, Berkeley.
It proved quite a popular venture with thousands of wannabe alien hunters signing up to take part.
Now though, 21 years after its launch, SETI@home has been placed into a state of 'hibernation' because enough data has been collected for the time being and researchers are now looking to refocus their efforts on analyzing the findings and writing a new paper on them.
"Scientifically, we're at the point of diminishing returns; basically, we've analyzed all the data we need for now," SETI wrote. "It's a lot of work for us to manage the distributed processing of data."
"We need to focus on completing the back-end analysis of the results we already have, and writing this up in a scientific journal paper."
"We're extremely grateful to all of our volunteers for supporting us in many ways during the past 20 years. Without you there would be no SETI@home."
"We're excited to finish up our original science project, and we look forward to what comes next."
It will certainly be interesting to see what the final analysis of the project's data will reveal.
Source: Toms Hardware Guide | Comments (7)
Similar stories based on this topic:
Tags: SETI