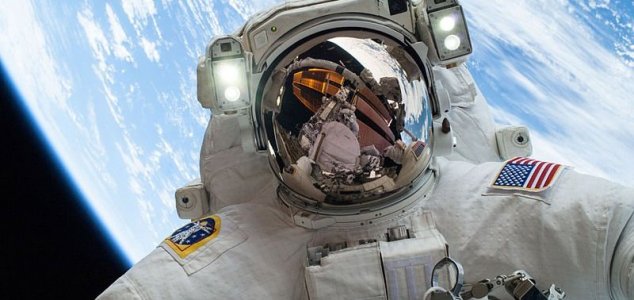 Space is fraught with danger in more ways than one.

Image Credit: NASA
Scientists have identified one of the more unexpected ways in which the body changes while in space.
Space can be a dangerous place - not only due to the inherent dangers of blasting off into the void but also due to the effects of spending prolonged periods of time in a zero-gravity environment.
Even during relatively short stays in space, bones, muscles and even eyesight can begin to deteriorate, while the redistribution of fluid can cause balance disorders and a loss of taste.
Spending too long in space can also have a number of negative psychological effects as well.
Now a new study led by Professor Larry Kramer from the University of Texas has highlighted another consequence of long-term space travel - the volume of the brain can actually increase and remain higher even after returning to Earth.
The problem lies in the fact that the hydrostatic gradient - which sees the pressure of fluid in the body gradually increase from your head to your feet - is absent in space due to the lack of gravity.
By conducting MRI scans of astronauts before and after a stint on the International Space Station, the researchers were able to see increases in their brain and cerebrospinal fluid (CSF) volumes.
Potentially alarming was the fact that this did not go back down even a year after returning to Earth.
"What we identified that no one has really identified before is that there is a significant increase of volume in the brain's white matter from preflight to postflight," said Prof Kramer.
"White matter expansion in fact is responsible for the largest increase in combined brain and cerebrospinal fluid volumes postflight."
What this could mean for the health of astronauts remains unclear, however in the future, generations of people living in weightless environments may eventually evolve larger skulls to compensate.
It is just one of the many ways in which the human body is simply not well suited for life in space.
Source: Sci-News.com | Comments (7)
Similar stories based on this topic:
Tags: Space, Brain