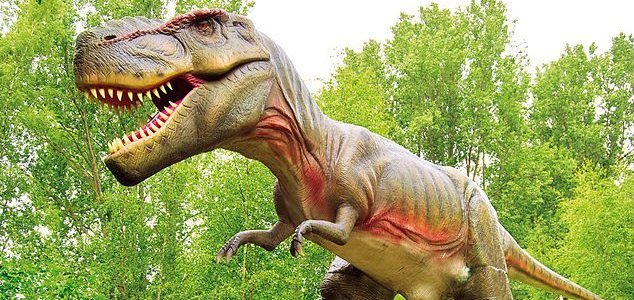 You may be in with a chance of escaping one of these.

Image Credit: CC BY-SA 4.0 Marcel Kunkel
New research has suggested that you might actually stand a chance of escaping a rampaging T. rex.
If it is often joked that if you were among a group of people running for their lives from a meat-eating dinosaur, you wouldn't have to outrun the dinosaur, you'd only need to outrun the slowest person.
In all seriousness however, it turns out that escaping from a rampaging Tyrannosaurus rex would actually be a lot easier than you might expect, even if you were the only target it was after.
The key lies in the fact that T.rex was most likely quite rubbish at running.
According to John R. Hutchinson, lead author of the appropriately titled paper
Tyrannosaurus Was Not a Fast Runner
, the tyrant lizard was only really capable of a short-distance jog.
The reason for this lies in the structure of its leg bones and muscles which, despite their large size, were not built for running at speed or over long distances.
If the dinosaur attempted to go any faster, there's a chance its leg bones would simply shatter.
While its (brief) top speed may have been up to 13 miles per hour - slightly exceeding the top speed of a human runner - it would have been very slow to accelerate and its large size would have made it lack the manoeuvrability of its human target.
All things considered, a reasonably fit human would have a decent chance of getting away.
Just hope that you don't run straight in to a group of velociraptors, however.
Source: Wired.com | Comments (27)
Similar stories based on this topic:
Tags: Tyrannosaurus, Dinosaur