Search:
Search results for:
batmobile
Browsing news and articles:
Space & Astronomy
6-9-2017 | 5
The futuristic vehicle, which is designed to operate on Mars, was unveiled at the Kennedy Space Center.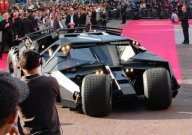 World of the Bizarre
3-4-2014 | 19
A fully functioning and roadworthy 'Tumbler' Batmobile has now been made available for purchase.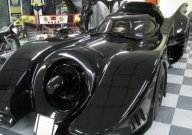 Science & Technology
7-25-2011 | 9
Move over Batman - an aspiring racing driver has built the world's first road-legal Batmobile.