Search:
Search results for:
clipper
Browsing news and articles: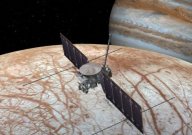 Space & Astronomy
VIDEO
8-20-2019 | 7
An ambitious endeavour to unlock the mysteries of Jupiter's moon Europa is finally moving ahead.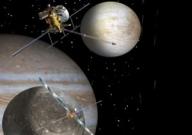 Space & Astronomy
2-18-2013 | 26
Scientists are hoping to send a probe to find signs of life on Jupiter's ice-covered waterworld moon.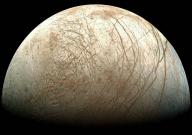 Space & Astronomy
12-15-2012 | 5
A proposed $2 billion spacecraft would perform several flyovers of Jupiter's enigmatic ice-covered moon.