Search:
Search results for:
dione
Browsing news and articles: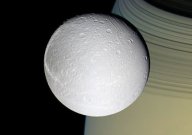 Space & Astronomy
10-30-2018 | 1
One of Saturn's moons has thrown up a new mystery in the form of oddly straight lines etched in to its surface.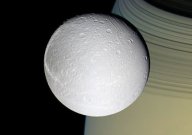 Space & Astronomy
10-5-2016 | 6
New research has suggested that another of Saturn's moons is home to a subsurface ocean of liquid water.
Space & Astronomy
4-4-2010 | 4
NASA's Cassini spacecraft will take new close up pictures of Titan and Dione in a fly-by next week.