Search:
Browsing news and articles: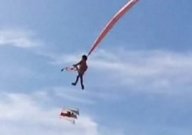 World of the Bizarre
VIDEO
8-30-2020 | 7
A freak accident saw a young girl being carried skyward by a large kite during a kite festival earlier today.
World of the Bizarre
4-17-2020 | 6
Peculiar footage recently recorded in India appears to show a monkey sitting on a rooftop flying a kite.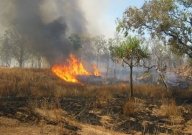 Nature & Environment
2-10-2016 | 22
Falcons and kites in Australia have been starting bush fires in an effort to smoke out small animals.