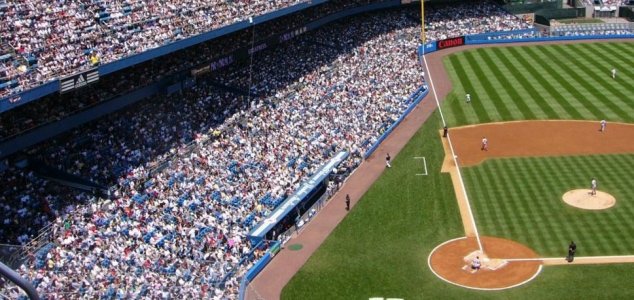 What happens when your team doesn't win ?

Image Credit: Donald Riesbeck Jr
Supporting a sports team that doesn't do very well could actually be harmful to your own health.
Researchers at the European Institute of Business Administration have found that experiencing the defeat of your favorite team at a sports game can do more than just make you feel down, it can actually have a measurable physical impact on your health.
In a new study, Professor Pierre Chandon and doctoral student Yann Cornil determined that fans are more likely to binge on foods rich in calories and saturated fats the day after their team suffers a major defeat.
To learn more about this connection, Cornil and Chandon looked at the eating behavior of fans after two seasons of NFL games. The results indicated that fans ate up to 16 percent more unhealthy foods following a loss for their team compared to a win.
"The idea could be that there is comfort in food," said Dr. Cornil. "We reach for sweet and fatty food in particular, like cake or chips, as it helps ease our mood."
Source: Telegraph | Comments (23)
Tags: Health, Sport, Diet