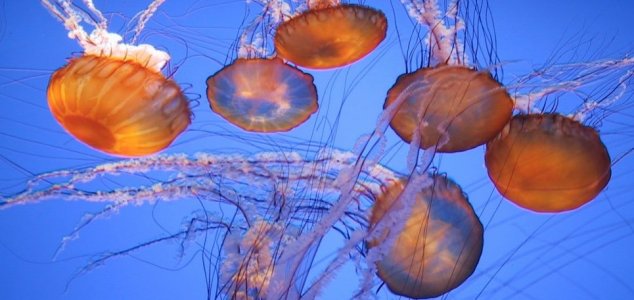 Jellyfish populations are thought to be on the increase.

Image Credit: CC BY 2.0 NBphotostream
A swarm of jellyfish managed to shut down one of the world's largest nuclear reactors this week.
Engineers at the Oskarshamn nuclear power plant in Sweden had to take emergency action when large numbers of the gelatinous creatures clogged up the pipes responsible for providing water to cool the turbines. Workers toiled for two days to clear the blockage before the reactor could be restarted.
The incident is not the first of its kind either, in 2012 the Diablo Canyon facility in California had to shut down its reactor when gelatinous sea salp plugged up the intake pipes. In 2005 the Oskarshamn plant itself was shut down temporarily as a precaution due to an influx of jellyfish.
"It's true that there seems to be more and more of these extreme cases of blooming jellyfish," said marine researcher Lene Moller. "But it's very difficult to say if there are more jellyfish, because there is no historical data."
Calls are being made for better monitoring of jellyfish populations so that incidents of this nature can be avoided in future.
Source: The Guardian | Comments (13)
Tags: Nuclear, Jellyfish