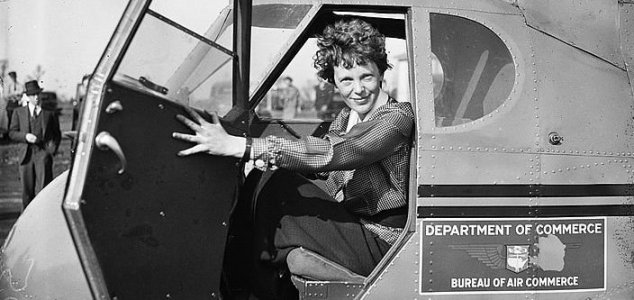 The exact fate of Amelia Earhart remains a mystery.

Image Credit: Harris and Ewing
A new expedition will be carried out next year in an effort to find the remains of Earhart's plane.
World famous aviator Amelia Earhart disappeared 76 yeas ago during a record-breaking attempt to fly across the world at the equator. Her plane was never found and her fate has remained a mystery ever since.
Some researchers believe her plane crashed in the ocean however there is a growing body of evidence to suggest that she and her navigator Fred Noonan managed to survive as castaways for several weeks.
The new search will be undertaken by The International Group for Historic Aircraft Recovery (TIGHAR) which has been investigating her disappearance for years. Costing $3 million, the expedition will use two manned submersibles to search the depths of the ocean around the western end of Nikumaroro in the Pacific.
"Live searching by three people aboard each sub looking at wide vistas illuminated by powerful lights is far superior to searching by looking remotely via the toilet-paper tube view provided by a video camera on an ROV," said executive director Ric Gillespie.
The search will begin around the middle of August next year.
Source: Discovery News | Comments (20)
Tags: Amelia Earhart