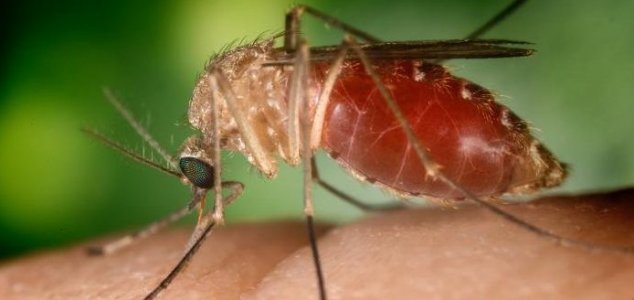 The mosquito's blood-gorged body survived intact for 46 million years.

Image Credit: CDC/Jim Gathany
A fossilized mosquito filled with blood has been found that dates back over 46 million years.
The discovery is the first of its kind anywhere in the world and represents an intriguing step towards the ideas outlined in the movie Jurassic Park in which DNA from blood retrieved from a prehistoric insect trapped in amber is used to create modern day dinosaurs.
A team at the US National Museum of Natural History in Washington DC reported the discovery of the mosquito which, unlike in the movie, wasn't found in amber but in shale sediments. Unfortunately it is highly unlikely that any of the DNA will have survived due to the extreme age of the specimen, however some molecules could still be recovered.
"This shows that details of a blood-sucking mosquito can be nicely preserved in a medium other than amber," said researcher George Poinar. "It also shows that some porphyrin compounds in vertebrate blood can survive under the right conditions for millions of years."
The find is particularly rare because the blood-gorged abdomen of a mosquito is very fragile and the chances of one being preserved so well for so long are extremely slim.
Source: Nature.com | Comments (20)
Tags: Mosquito, Blood