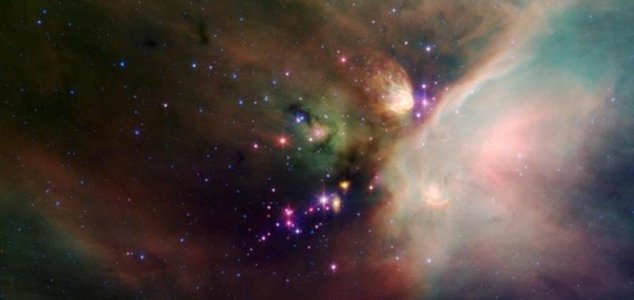 The Big Bang was thought to have occured 13.8 billion years ago.

Image Credit: NASA/JPL-Caltech
An international team of astronomers has detected a galaxy that is 30 billion light years away.
The galaxy was found using the Hubble Space Telescope and then later confirmed through the Keck Observatory in Hawaii. At 13.1 billion years old the galaxy's distance in light years is much greater than its age due to the expansion of the universe.
"This is the most distant galaxy we've confirmed," said lead researcher Steven Finkelstein. "We are seeing this galaxy as it was 700 million years after the Big Bang." At only 1-2% of the mass of the Milky Way the new discovery is far smaller but a lot more active at producing stars than our own galaxy.
Astronomers hope to learn more about the universe and the Big Bang by observing some of the earliest known stars and galaxies to have formed.
"This is an important step forward, but we need to continue looking for more," said Prof Alfonso Aragon-Salamanca. "The further away we go, the closer we will get to discovering the very first stars that ever formed in the Universe. The next generation of telescopes will make this possible."
Source: BBC News | Comments (45)
Tags: Galaxy