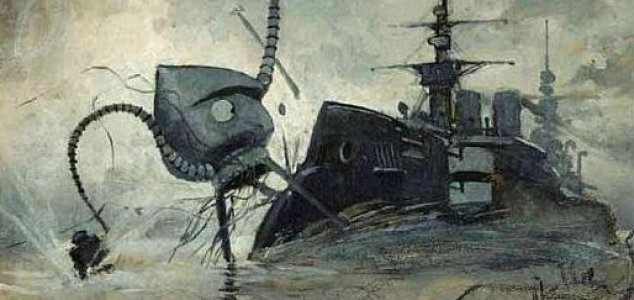 Many listeners believed the broadcast was genuine.

Image Credit: Henrique Alvim Correa
It has been three quarters of a century since Orson Welles' infamous broadcast about an alien invasion.
For the radio adaptation of H.G Wells' classic 1898 novel "The War of the Worlds", Howard Koch produced a modernized version in the form of a faux news broadcast complete with special bulletins and an announcer giving live updates as though it were a real event.
The broadcast went out on October 30th 1938 and was read by Orson Welles who provided a chilling and convincing performance as he told terrified listeners that invaders from Mars had arrived and were slowly taking over the planet.
The broadcast gained legendary notoriety because it was so convincing that many people at the time believed that the invasion was actually happening. There has been much speculation over the years as to whether the extent of the panic experienced following the broadcast had been exaggerated by the press, but the fact remains that it caused quite a bit of panic.
"I'm not denying at all that people weren't emotionally engaged," said associate professor Michael Socolow. "I'm not even saying they weren't scared - I'm saying the reports of panic or terror were enormously exaggerated."
According to 81-year-old Grovers Mill resident Robert Sanders, Jr. who recalls the broadcast first-hand, the street outside his house had become jam-packed with vehicles as people rushed out to catch a glimpse of the invaders. Reports also suggested that one resident named William Dock even fired a gun at a local water tower because he believed it to be an alien war machine.
Source: National Geographic | Comments (25)
Tags: War of the Worlds