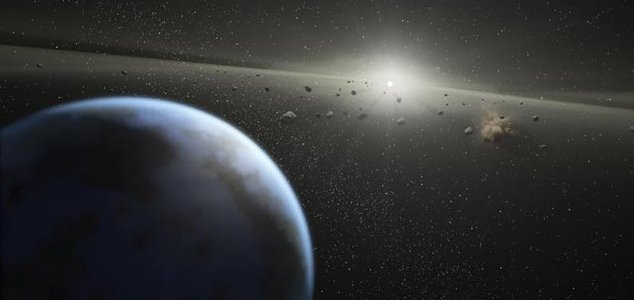 How long will it be before we discover Earth 2.0 ?

Image Credit: NASA
Scientists believe that our universe is filled with far more habitable planets than previously thought.
According to a new analysis of data collected by the Kepler Space Telescope, the cosmos could be teeming with habitable planets with the potential for there to be at least one life-supporting world for every five stars in the universe.
The revelation could mean that Earth, far from being unique, is just one of billions of habitable planets scattered throughout our Milky Way galaxy alone.
"When you look up at the stars in the night sky, how many of them have a planet like the Earth?" asked lead author Erik Petigura. "We're able to start answering this question."
The Kepler Space Telescope, from which the data is derived, was launched in 2009 and has since studied more than 150,000 stars in the constellation Cygnus.
Source: Washington Post | Comments (25)
Tags: Extrasolar Planet