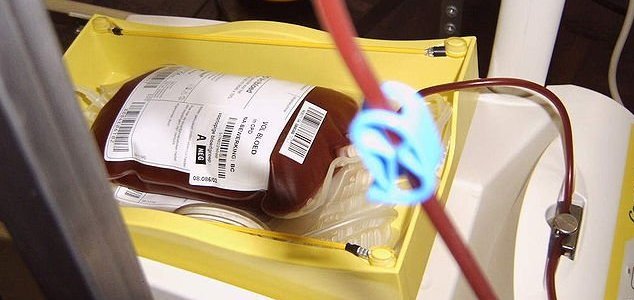 Volunteer donors keep the supply of blood for transfusion from running out.

Image Credit: CC BY-SA 2.5 MartinD
Radu Silaghi-Dumitrescu has been working on creating a substance that can be used as a blood substitute.
Artificial organs have been becoming more and more sophisticated in recent years, but one thing that is still missing is a viable blood alternative. Despite appearances, blood performs a wide array of functions such as delivering oxygen around the body, fighting infections and healing injuries.
The blood used in transfusions is sourced from ordinary folk who take time out to donate some of their own blood for those who need it. While essential, donated blood has the potential for infection and needs to be stored carefully to keep it viable.
Professor Radu Silaghi-Dumitrescu is aiming to address all these issues by providing an unlimited source of substitute blood that is sterile and can be stored for long periods of time. At a research center in Transylvania (of all places) he recently tested out his latest concoction on some laboratory mice. The trial was a success, with the mice surviving for several hours with the artificial blood coursing through their veins.
While the research is still in its early stages, Prof Silaghi-Dumitrescu hopes to one day reach the point at which the substitute blood can be trialled in humans. "Tests on humans are an extra gentle subject," he said. "Authorization…represents a huge risk."
Source: Smithsonian | Comments (21)
Tags: Blood