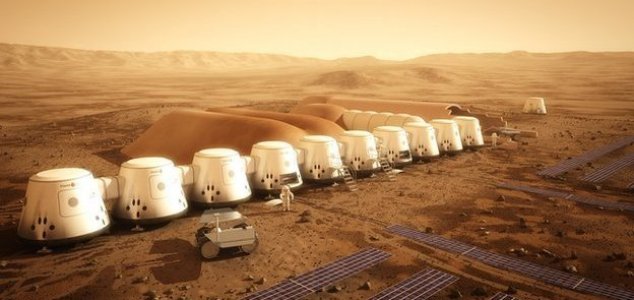 Mars One's ultimate goal is to settle a human colony on Mars.

Image Credit: Mars One / Bryan Vertseeg
The company aiming to send humans on a one-way Mars trip is set to launch a robotic mission by 2018.
With more than 200,000 applicants signed up for a one-way ticket to Mars, the ambitious Mars One project has been at the receiving end of a fair amount of skepticism since announcing its intentions to have humans living and working on the Red Planet by as early as 2024.
The seemingly infeasible goal has done little to dampen the company's enthusiasm however as this week Mars One have announced plans to send a robotic mission to Mars within just four years.
The mission is aimed at testing out the technologies that will be needed to send humans to Mars and will consist of a lander and a communications satellite. Aerospace company Lockheed Martin will be working on the lander while UK-based company Surrey Satellites has been contracted to work on the satellite.
Mars One CEO Bas Lansdorp described the endeavor as "the first step in Mars One's overall plan of establishing a permanent human settlement on Mars." If it goes ahead then it will already be entering the record books as the first ever privately funded mission to another planet.
Source: The Guardian | Comments (26)
Tags: Mars