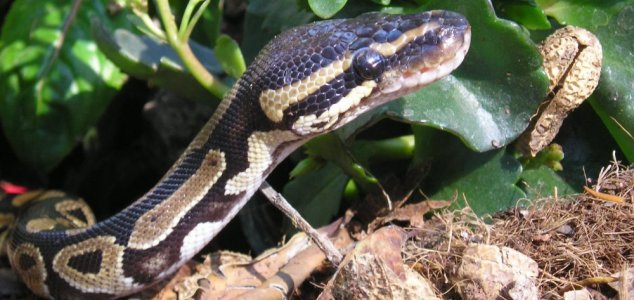 The huge snake proved to be deadly.

Image Credit: sxc.hu
The guard got in to difficulties when he attempted to catch the snake outside a luxury hotel.
Large snakes can be dangerous at the best of times, but when security guard Ambar Arianto Mulyo spotted a particularly large python crossing the road outside the Bali Hyatt hotel, his decision to tackle the reptile on his own would prove to be disastrous.
The 59-year-old had successfully managed to grab the creature's head and tail when, in an effort to break free, the snake wrapped itself around the man's neck and strangled him. Terrified onlookers were too scared to offer assistance as the reptile made its escape in to some nearby bushes.
Local authorities later issued a warning to alert residents to be on the look out for the snake, but despite a complete search of the hotel and grounds no sign of the creature could be found.
Source: Yahoo! News | Comments (10)
Tags: Snake, Python