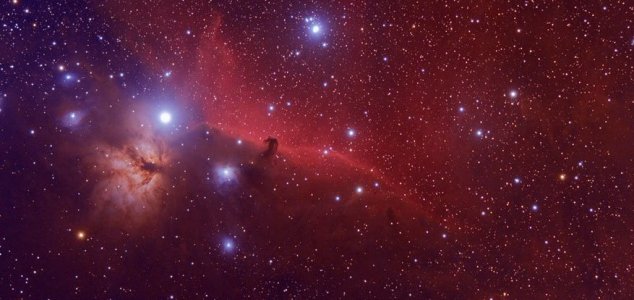 Stardust could be spreading organic material throughout the cosmos.

Image Credit: NASA / Victor Bertol
Researchers have discovered that organic material may be hitching a ride in interstellar dust particles.
The discovery was made thanks to a new analytical method enabling a NASA research team to examine tiny samples of meteorites. The organic material found in stardust could have been raining down on our planet from its earliest days, potentially explaining how life on Earth originated.
"Despite their small size, these interplanetary dust particles may have provided higher quantities and a steadier supply of extraterrestrial organic material to early Earth," said Michael Callahan of Goddard's Astrobiology Analytical Laboratory.
While it was already known that this material was finding its way to us in a small percentage of meteorites, this latest discovery suggests that the building blocks of life may have been far more widely available from extraterrestrial sources than previously believed.
Source: Nature World News | Comments (10)
Tags: Panspermia, Stardust