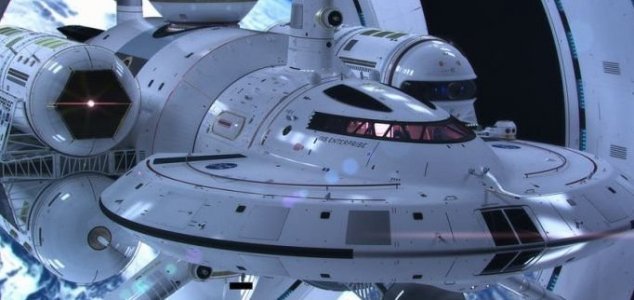 What a real-life warp capable spaceship might look like.

Image Credit: NASA / Mark Rademaker
The impressive designs are based on Harold White's real-life work developing a genuine warp drive.
White, who is head of NASA's Advanced Propulsion Team, has been attempting to go where no physicist has gone before by designing a warp drive that will enable spacecraft to travel faster than the speed of light.
These new conceptual drawings based on his work were created by artist Mark Rademaker who took over 1,600 hours to make them. The impressive warp speed spaceship certainly looks the part and wouldn't seem out of place in an episode of Star Trek.
"There's no speed limit on the expansion and contraction of space," said White whose warp drive concept involves bending space both in front and behind the vehicle to propel it forwards.
"You can actually find a way to get around what I like to call the 11th commandment: Thou shall not exceed the speed of light."
Source: CNN | Comments (33)
Tags: Warp Drive