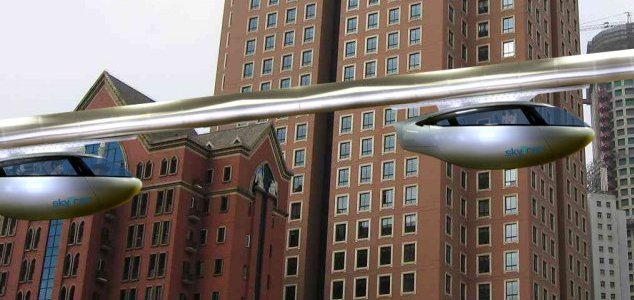 An artist's impression of the skyTran sky cars.

Image Credit: skytran.us
A unique new transportation system is set to debut in the Israeli city by the end of next year.
Consisting of a 500m loop of elevated magnetic tracks, the sky car network has been developed by skyTran and is being aimed at providing an alternative transport method to the city's congested roads.
Two-person cars will be suspended from the track and can achieve speeds of up to 43mph initially with higher speeds planned for the future. Passengers will be able to summon a car to a specific stop using their mobile phones and the vehicles will require no drivers.
More skyTran systems are to be set up in other countries such as India and the United States once the concept has been successfully tested in Tel Aviv. Its makers are hoping that it will revolutionize transport around the world.
"It will get the market in the mood for autonomous vehicles - it is not too scary, is cheaper than building out a train line and uses part of the urban landscape, 20 feet above ground, that isn't currently used," said smart city expert Joe Dignan.
Source: BBC News | Comments (26)
Tags: Tel Aviv, Israel, skyTran