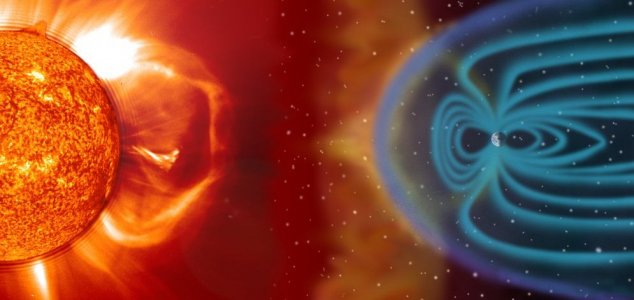 Could our sun be producing dark matter particles ?

Image Credit: NASA/Steele Hill
British scientists believe that they may have finally found the first direct evidence of dark matter.
Dark matter, the mysterious substance believed to account for 85 percent of the matter in the universe, has been the subject of intense scientific research and debate ever since its presence was first inferred by the motion of the galaxies.
While many scientists agree that dark matter is likely to exist based on our current understanding of the universe, to date nobody has been able to directly detect or observe it.
Now however a group of scientists at the University of Leicester have discovered tantalizing hints of the mysterious substance in the form of a signal on the X-ray spectrum which seems to be a signature of axions, a theoretical dark matter particle.
What makes the find even more interesting is the fact that these axions, far from being located in a distant part of the universe, are in fact streaming out from the center of our own sun.
"The X-ray background - the sky, after the bright X-ray sources are removed - appears to be unchanged whenever you look at it," said study author Andy Read.
"However, we have discovered a seasonal signal in this X-ray background, which has no conventional explanation, but is consistent with the discovery of axions."
Source: Science Alert | Comments (10)
Similar stories based on this topic:
Tags: Dark Matter, Sun