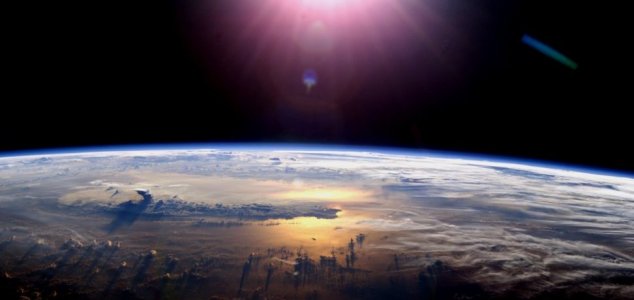 Many scientists argue that we are now in the Anthropocene epoch.

Image Credit: NASA
Scientists have been debating whether the Holocene epoch should now give way to the Anthropocene.
The Holocene epoch, which began 11,700 years ago, is the latest in a long series of distinct subdivisions of our planet's geological history stretching back hundreds of millions of years.
Now however a group of geologists, ecologists and climate scientists have proposed that mankind's impact on the planet has brought forth sufficient change to declare that the Holocene epoch has finally come to an end and that we have now entered in to the next epoch which is known as the Anthropocene.
At a meeting this week the group, which is made up of experts from all over the world, got together to discuss the best time to declare that the new epoch had officially started.
"It is clear that, though we have differences about when it starts, it seems as a group that we were quite happy to say we are in the Anthropocene," said group secretary Colin Waters.
A final announcement on the decision, which will relegate the Holocene to the annals of history, is set to be delivered to the International Geological Congress within the next two years.
Source: Sydney Morning Herald | Comments (41)
Tags: Epoch, Anthropocene