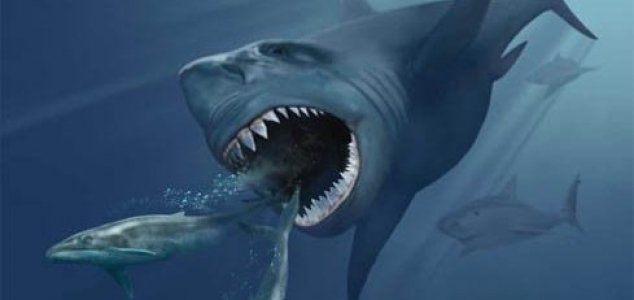 Megalodon was a monstrous predator of epic proportions.

Image Credit: CC BY 3.0 Karen Carr
The disappearance of the world's biggest shark may have enabled whales to grow to huge sizes.
A shark of monstrous proportions that once dominated the prehistoric seas, megalodon was one of the largest predatory creatures to ever exist on planet Earth.
Growing up to 18m, this huge animal would have fed on just about anything that crossed its path but may have had a particular penchant for feasting on primitive baleen whales which at the time were a lot smaller than the whales we see today.
Now palaeontologists believe that when megalodon went extinct it enabled whales to grow much larger, paving the way for today's blue whales which are the largest creatures ever to exist.
Because of this connection between megalodon's extinction and the evolution of gigantism in whales it has also been possible to better refine the point in time at which this massive shark disappeared.
Scientists now believe that megalodon went extinct around 2.6 million years ago however the specific circumstances that lead up to its disappearance continue to remain a mystery.
Source: BBC News | Comments (25)
Similar stories based on this topic:
Tags: Whale, Shark, Megalodon