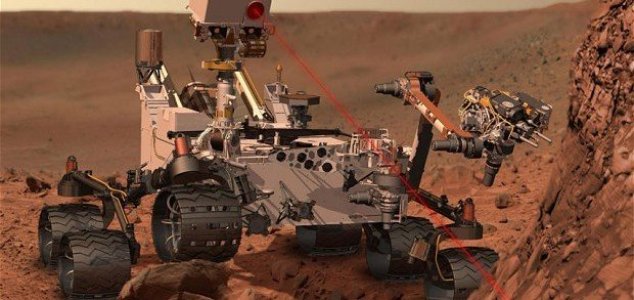 Curiosity continues to make new discoveries on Mars.

Image Credit: NASA
Curiosity has located a ledge of rocks that could hold important clues about the origins of the planet.
After more than two years trundling across the Martian landscape NASA's Curiosity rover is still managing to find new things.
Its latest discovery is a site nicknamed the 'Pink Cliffs' - a rocky ledge at the base of Mt Sharp that is believed to hold vital new clues in piecing together the history of the planet and its climate.
The outcrop was first identified a month ago but Curiosity has since been back to visit it twice to collect more information.
"The variations we've seen so far tell us that the environment was changing over time, both as the sediments were laid down and also after they hardened into bedrock," said JPL's Ashwin Vasavada.
The next step, if the team decides to return to the ledge for a third time, will be to use the rover's drilling tool to obtain rock samples and to then analyse them using Curiosity's science instruments.
Source: Telegraph | Comments (2)
Similar stories based on this topic:
Tags: Mars, Curiosity